Teamwork
The strength of teamwork is the strength of Rollerdeck Associates.
We are a dynamic, multidisciplinary team of seasoned public affairs and communications professionals and skilled networkers, all committed to serving our clients.
And as we continue adding new clients, while existing client needs keep mounting, we are constantly expanding our team, adding new experience and expertise.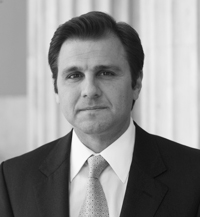 Founder & Managing Partner
Ioannis A. Kofinis
Ioannis A. Kofinis is the founder and Managing Partner of Rollerdeck Associates.
He has enjoyed an extensive career in public service. He was appointed Chairman of the Board of Directors and Chief Executive Officer of the Greek National Tourism Organization (GNTO) in 2009. Before that, he served as the Head of Cabinet of the Deputy Minister of Foreign Affairs (2004-2007) and was Special Advisor to the Hellenic Parliament from 2002 to 2004.
Ioannis has also established a strong presence in the think-tank community. He served as Chairman of the Board of Directors and Executive Director of the Hellenic Centre for European Studies (EKEM), the Greek Foreign Ministry's institute responsible for drafting policy proposals related to European policy issues. Prior to this, he was a Research Fellow at the International Center for Black Sea Studies, focusing on energy security issues.
Before launching Rollerdeck Associates, Ioannis was an independent strategy and communications consultant for several professional associations, foundations and companies.
He holds a Master of Science in Foreign Service from the Edmund A. Walsh School, Georgetown University and received his Bachelors degree from Panteion University of Social and Political Sciences in Athens.
During his academic days, Ioannis was awarded scholarships from the Fulbright Foundation, the Alexander S. Onassis Foundation, the Lilian Voudouris Foundation and the Gerondellis Foundation in New York.
He is passionate about strategic planning, finding win-win solutions and overcoming obstacles, skills he now shares with the Rollerdeck team.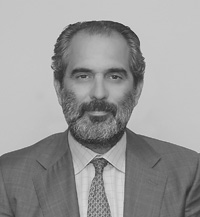 Partner
John G. Enepekides
John G. Enepekides is a Partner at Rollerdeck Associates.
John has worked extensively in the energy sector, as the director of Public Affairs of Burson-Marsteller (Advocate/ Athens), to which he has portrayed a certain liking; he is considered an expert in other fields as well, especially in the pharmaceutical sector, where he holds a record of successful projects in public policy change, lobbying, crisis management and chess precise strategy planning. 

His academic background was the basis for a multi-discipline professional engagement ranging, in the beginning, as a junior consultant (for Qualco SA.) to various manufacturing facilities around the region to management level advisory in strategy, planning, business survival and expansion mode.

He holds a Bachelor of Science in Mechanical Engineering (Tufts University), a post Graduate Diploma in Manufacturing Engineering (University of Warwick) and a Masters in Business Administration (ALBA).
He is a resourceful and results oriented consultant, with the ability to adapt, learn and operate in different environments. He is already covering a number of countries in the region.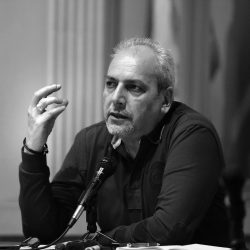 Senior Associate
Zacharias Loudaros
Zacharias Loudaros is a Senior Associate at Rollerdeck Associates.
Zacharias Loudaros has over 30 years of experience in the Communications market. Starting his career as a journalist, he worked in both print and online media outlets while serving as Head of Press Office in Local Government organizations. He then worked with leading companies in the industry to provide Public Relations and Communications Services to private and public organizations. Today Zacharias specializes in providing integrated content management services, for online and offline publicity initiatives and actions.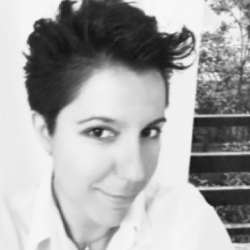 Consultant
Sofia Michalaki
Sofia Michalaki is a Consultant at Rollerdeck Associates.
Sofia Michalaki is a wide-experienced Consultant with expertise in Pharma, Telecommunications, Finance, Energy and FMCG (GR & EU market). An in-depth understanding of the political and economic affairs and social trends (GR, EU, Mediterranean region), an integrated synthesis of solution-oriented strategic action plans and monitoring of their implementation, as well as a solid theoretical – research background, all form the key elements of her comprehensive strategic approach.

Moreover, Sofia has actively contributed to and overseen the preparation and execution of media and crisis management trainings for executives of multinational companies.

Effective management of multiple tasks via collaborative and can-do approach is Sofia's daily routine, guaranteeing targeted results.
She has studied Philosophy, Pedagogy and Psychology and International & European Studies at the National & Kapodistrian University of Athens.

Account Manager
Dimitris Gkouvas
Dimitris Gkouvas is an Account Manager at Rollerdeck Associates.
Dimitris has 10 years of experience in the fields of Communications and Public Relations.
He has acquired extensive experience and has developed solid expertise in the design and implementation of integrated Communications Programs for a diverse portfolio of clients for both Greek and multinational companies in the Finance, Insurance and Real Estate sectors, among others.
Previously to joining Rollerdeck Associates, Dimitris has worked for renowned Communications and Public Relations agencies in Greece and has served as Communications Manager for a leading German insurance company based in Hamburg.
He holds a Master's Degree in International Relations from the University of Piraeus and a Bachelor in Communication and Mass Media from Panteion University of Social and Political Sciences.